VIDEO IS THE NOW
SHORT-FORM VIDEO IS THE FUTURE
ICPL merges content and technology to bridge the current gap in the market by marrying innovation and creativity across a multitude of industries by building dynamic and functional world class applications led by video content. Backed by Mr. Ratan Tata, as its seed investor, ICPL is the brain child of three former NDTV executives with over 20 years of television experience. 
As the world increasingly consumes content through videos, we are pioneering innovative technology solutions and marrying the same with bespoke video content to help businesses increase consumer connect and engagement
DASH MENU
Dash Menu: It's not an App, It's an Appetiser

Foraging is one of the brains most important functions and it relies primarily on vision. Visual appeal exerts an important influence on the overall pleasure that food elicits. Our app Dash.Menu allows the diner to preview his/her meal visually using 10-15 second "Fideos" (food videos). It sorts the menu out in innovative ways and collates valuable diner data.
DASH BAR
Dash Bar
A digital SAAS offering on tablets placed on Bars, designed to help liquor companies effectively reach their audience, by being present at the time of consumption.
A platform that helps brands push branding, promotion/offers, communication on the digital bar menu of the pub/bar.
DASH TV
Dash TV
An original content driven partnership offering for app/web based e-commerce industry.
A digital channel with contextual video content designed to entertain and engage customers driven by revenues.
DASH ENOTECA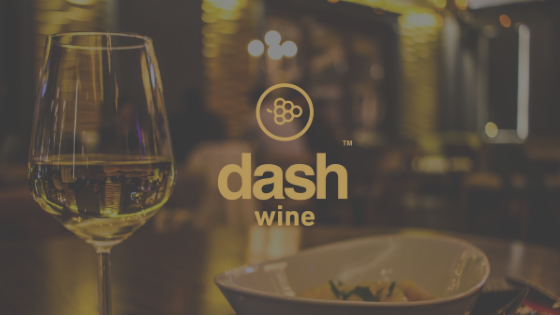 Dash Enoteca
The app is run by a CMS which takes the entire inventory of the restaurant, wine cellar & curates it according to taste, texture, color, mood, flavors, aids the consumers to make an informed choice using the application.
DASH GASTRONOMIE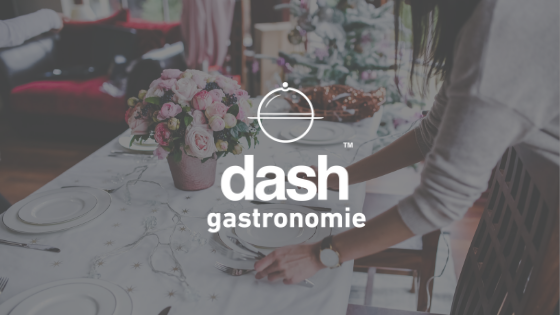 Dash Gastronomie
Catering businesses serve a diverse client base with a wide range of food offerings. Food is often the pinnacle of a party, so clients know that the quality of their caterer can make or break their big day. Dash Gastronomie gives the caterer a show window through this content driven app.
DASH BOOKS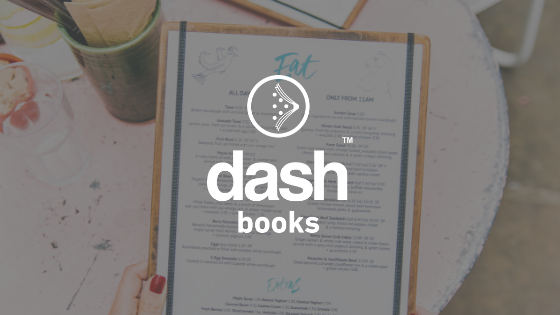 Dash Books
From celebrity chefs to celebrated home cooks, we bring cookbooks to life. A cooking guide of sorts that also aids in keeping track of ingredients needed to prepare dishes, along with a glossary of terms used in the world of cuisine, while holding your hand throughout your experimentation in the kitchen. A professionally designed and shot recipe videos at your fingertips.
DASH CONTENT
Dash Content
We create content that aligns both with the professional and emotional side of the audience, delivering a world-class customer experience which helps drive revenue. The key is to understand the buyer and what to communicate and this is where our expertise comes in.C
Scan the QR Code to Watch the Video
"Dash.Menu showcases and highlights our great chefs and their craftsmanship. The dishes at Pluck are a work of art. What better way to showcase the hard work put in the menu than to show a glimpse of it live to a guest at the press of a button, dish by dish?"
General Manager Delegate, Pullman
"Dash.Menu videos do justice to the food we prepare with such love and care. Videos provide the suggestive power that words don't. We are a traditional Maharashtrian food brand but we always want to keep up with the times & technology"
"Some of our dishes used to get sidelined on the paper menu. But they started dashing off the shelves once we introduced dash.menu in our restaurant! Now we can't do without this app. We have got two menu updates so far and it has been seamless"
"We are so proud to go visual with dash.menu that we have even put a huge screen at our bar to showcase the videos apart from from the app. It has not only helped us with showcase the effort we made in our designing our modern indian menu design but has also in increasing increased our APC tremendously"
Let's Build Something Great Together